ME & MY EROTIC STAR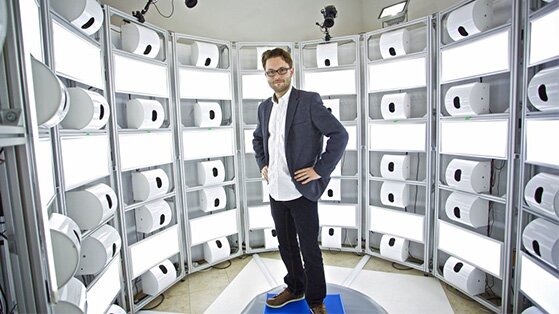 Copyright: Stefanie Herbst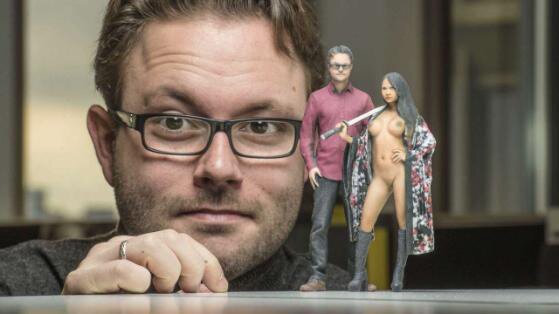 Copyright: Olaf Selchow
How ME & MY EROTIC STAR works?
For ME & MY EROTIC STAR we need a 3D body scan of you. In Berlin we scan you with our state-of-the-art photogrammetic body scan. This 3D body scan is totally harmless as we use a number of single lens reflex cameras to create a 360° photo of you.
Which erotic stars can I choose?
You can choose between all erotic stars and their collections sold in our online shop. You should have chosen your erotic star up to your body scan appointment.
What style tips should I bear in mind for the 3D scan?
For the scan you can wear whatever you like. From totally dressed to only in underwear. We recommend not to wear complete black or shiny clothes. If you like, bring some outfits and we help you to decide.
How long does it take to finish my 3D figurine?
After you got scanned, our team creates a digital 3D portrait of you. In the second step we combine you and the erotic star you have chosen. We print you and your favorite erotic star as photo-realistic 3D printed figurines and finish them by hand. After the finishing process we pack them in a neutral box and deliver your photo-realistic 3D printed figurines to your doorstep.

Due to the high demand and the sophisticated production process, it can take up to three weeks from the 3D scan to shipment.
What does ME & MY EROTIC STAR cost?
The price depends on the size required and whether you want to make your 3D figurine even more unique by adding extras. Accessoires like jewelry, cap, belt, watch are included.
| Scale / size | Price for pair of figurines |
| --- | --- |
| 1:15 (4.6 in¹) | $219 |
| 1:10 (6.8 in¹) | $329 |
| 1:07 (9.8 in¹) | $539 |
¹ Sizes based on a height of 1.75 metres (5'9"). Includes scan and production. All prices are stated in dollars.
Interested?
Just send us an email at or give us a call +49 (0)800 724 180 70. We look forward meeting you!
About us
Founded in 2014, Memento 3D manufacture GmbH is a new 3D printing startup company and partner of Wicked Pictures and JOYclub. We have established ourselves as pioneers in 3D printed photorealistic figurines of erotic stars as exclusive fan memorabilia. Our expertize lies on creating on demand 3D figurines with the best raw materials and state of the art machines. Moreover each figurine is partially handcrafted making it a unique figurine.
Memento 3D manufacture GmbH
Call us +49 (0)800 724 180 70
Fax +49 30 346 469 841
Walter-Benjamin-Platz 3
10629 Berlin/Germany
Eroticart-Shop presents: Making of Micaela Schäfer
© 2016 Memento 3D manufacture GmbH. All rights reserved.
All audio, visual and textual content on this site (including all names, characters, images, trademarks and logos) are protected by trademark, copyrights and other Intellectual Property rights owned by Memento 3D manufacture GmbH or its subsidiaries, licensors, licensees, suppliers and accounts. By using this site, you agree to the Terms and Conditions of use.