SIXX PAXX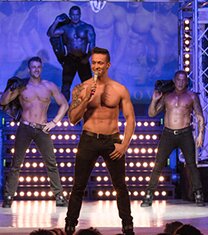 The SIXX PAXX stand for acrobatic shows, unique entertainment, a professional behavior of all artists in connection with charm, aesthetics and of course a six-pack.
The SIXX PAXX Male Revue Show is not a copy of the American group or Hollywood production "Magic Mike" also it has similar characteristics.
After their appearances on German TV they got more famous and are touring in Europe this year doing about 60 shows.
Bastian Maan
Brandon Presley
David Farell
Felipe Gonzalez
Jayden Yard
Junio da Silva Muniz